best price guarantee in the industry
Local Junk Removal Experts
WHY CHOOSE G GRACE JUNK REMOVAL'S PROFESSIONAL JUNK REMOVAL SERVICE?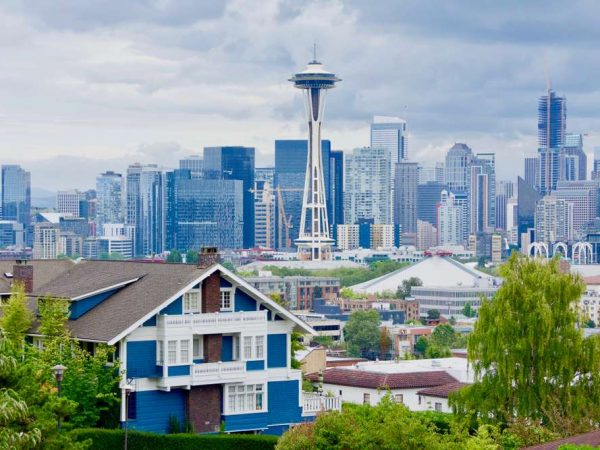 We provide individual services to meet the needs of our residential customers.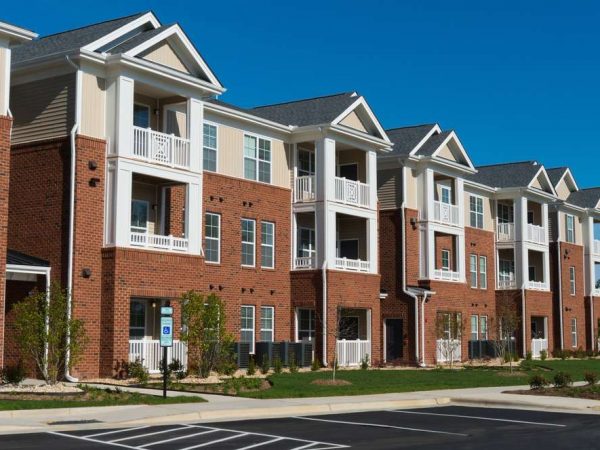 We service apartment communities and senior living facilities on a regular basis.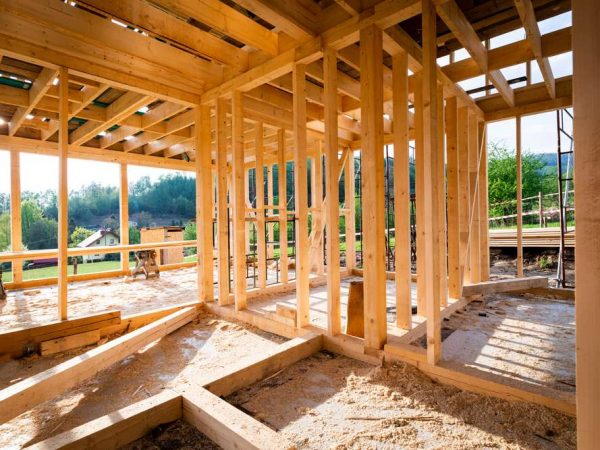 We offer construction clean up to contractors, utility workers, and other industrial clients. 
Junk Removal Professionals
Our professional team proudly serves the reliable services for junk removal in Sumner, WA. We provide hauling services for your home, business or apartment in the local area. From basic debris removal to full property cleanouts we will haul away all your junk!
Today, G-Grace Junk Removal has developed an exceptional reputation as leading the way in quality service while providing competitive pricing on full-service junk removal in Sumner, WA and nearby areas. So, you don't have to do a thing, just call us and we will remove your unwanted items. It takes time and effort but we think the impact we can make is so worth it!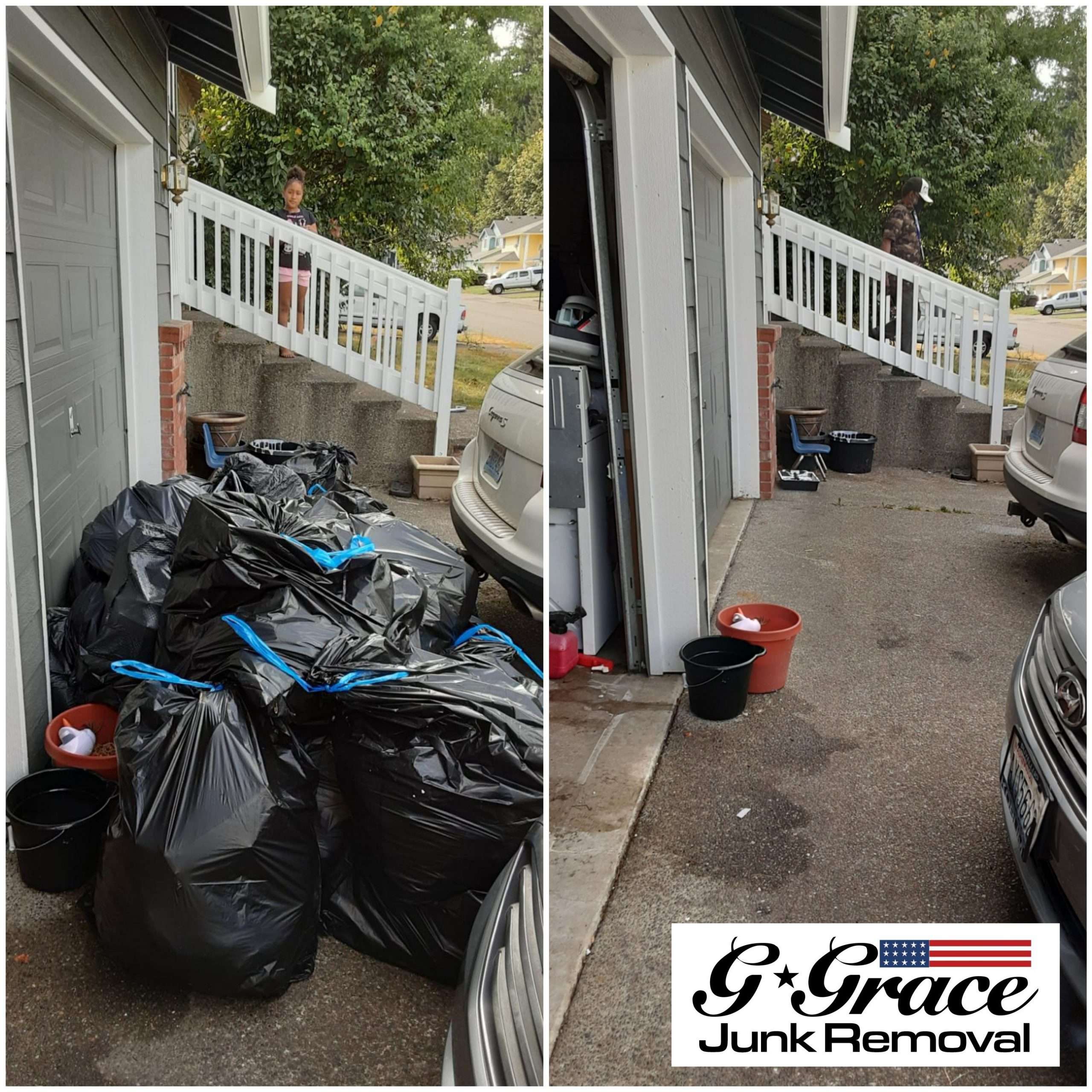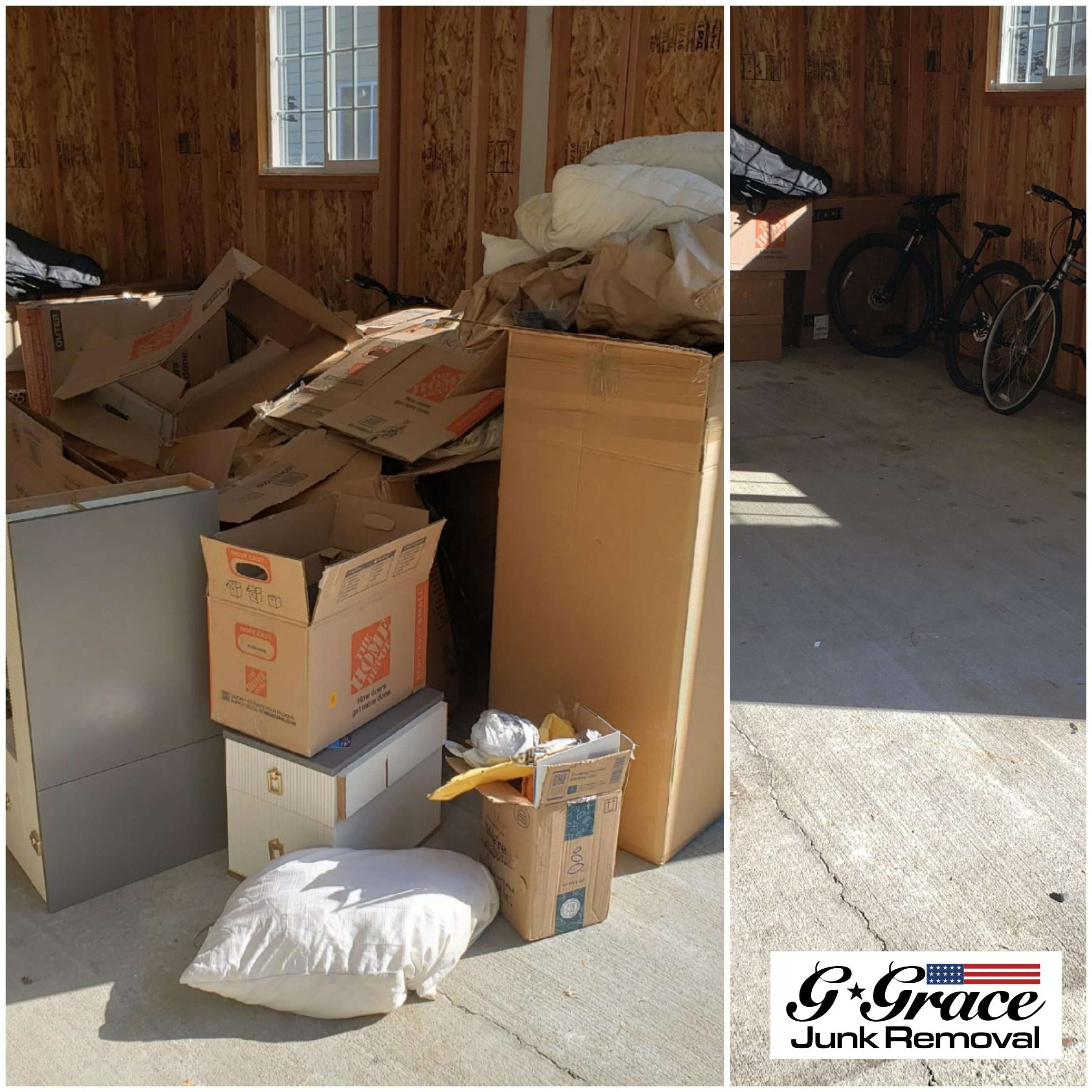 Expert Junk Removal Near Me
We offer full-service junk removal for Sumner, WA and specialize in the safe and efficient removal of large, bulky items and heavy debris. We will haul away your old junk from your house at reasonable rates. Our junk removal and hauling services are designed with convenience and affordability in mind. From unwanted mattresses to full property cleanouts, our team will quickly remove all your unwanted junk/trash and debris from your residential, commercial, or industrial property.
Our junk removal services are available 7 days a week and we offer same-day service in most cases. We are always on time and will work around your schedule to ensure your junk is removed when it's most convenient for you. Our junk removal professionals are experienced, courteous, and insured. We take pride in our work and will leave your property clean and junk-free! G Grace Junk Removal offers full clean-out services for your home, garage, estate sale, foreclosure, and more. We know junk removal. Our team of experienced junk haulers will come to your home or business and remove all the junk quickly and efficiently, leaving your space clean and clutter-free.
We have been in business for the past decade and have serviced over 10,000 homes and businesses. We have helped them transform their area into a junk-free space, and we can do the same for you. We are equipped to take on any size job so you can rest assured that you're in good hands.
Call us today for a free junk removal quote
What Our Customers Say...
Professional Junk Removal Company
Best Junk Removal In Sumner, WA
G Grace Junk Removal puts dedication, hard work, and 110% effort into each and every job we take to make sure the customer is always left satisfied by our services. If you want to experience a junk-free space, call us today!
Getting rid of all the junk on your property by yourself is no easy feat. You have to be able to lift heavy objects, have a truck big enough to fit everything, and know how to dispose of junk properly. Save yourself the trouble and hire G Grace Junk Removal for all your junk removal needs!
As the leading junk removal company in Sumner, WA, we have the experience and expertise to get rid of all your junk quickly and efficiently. We also offer competitive pricing so you can rest assured you're getting the best value for your money. There is no job too big or too small for us to handle. With our dedicated and hard-working team of expert junk removers, we are able to move even the oddest-shaped items that you want to get rid of. You'll never have to worry about junk piling up on your property again when you hire the #1 junk removers in the area. So call us today and schedule your free junk removal estimate!
The junk removal process is simple when you hire G Grace Junk Removal. We will come to your property and give you a free junk removal estimate. Once you schedule your appointment, we will show up on time and get to work removing all the junk from your property. We will even clean up the area afterward so you don't have to lift a finger and can back to your normal life as soon as possible. Contact us today to see why we're the best junk removal company in Sumner, WA!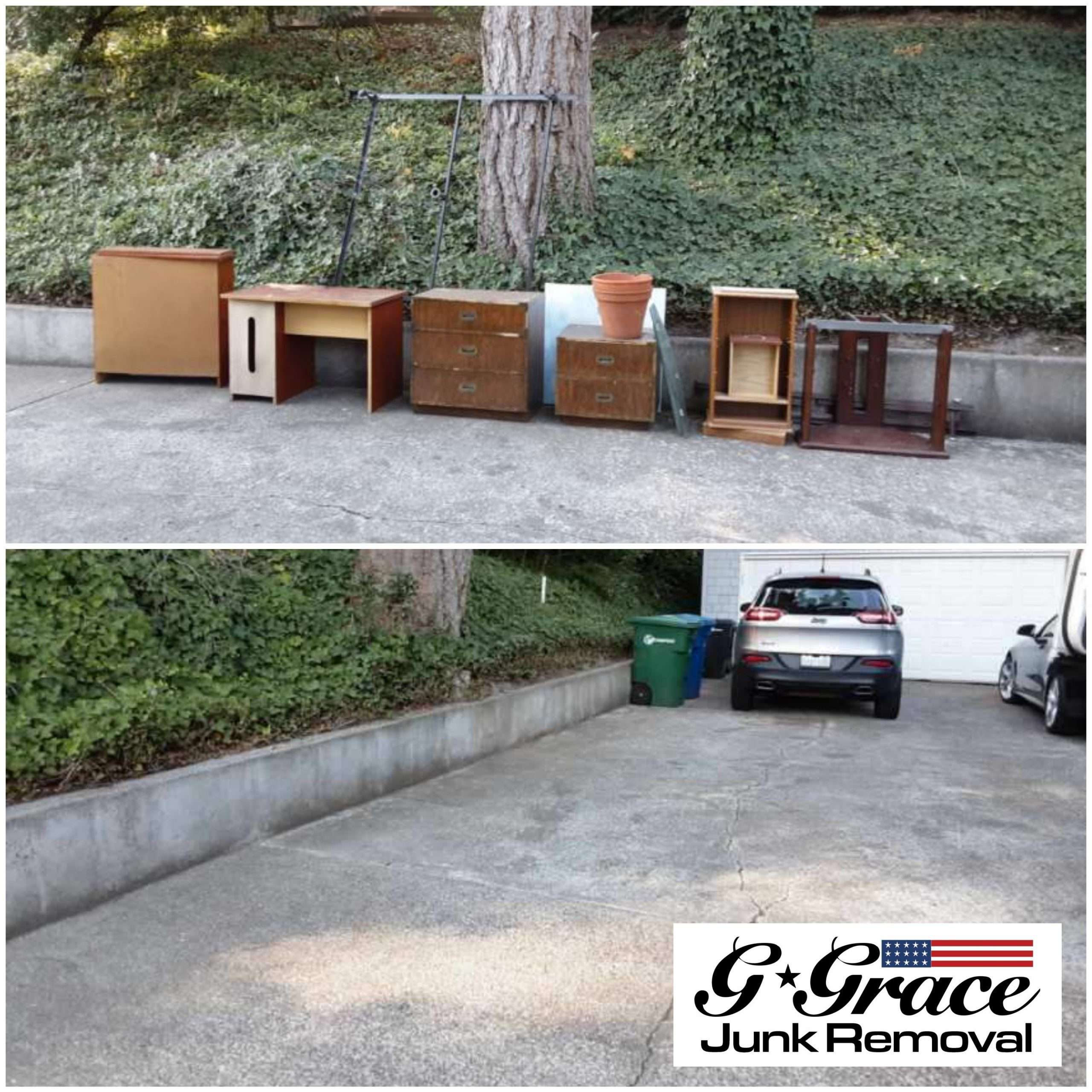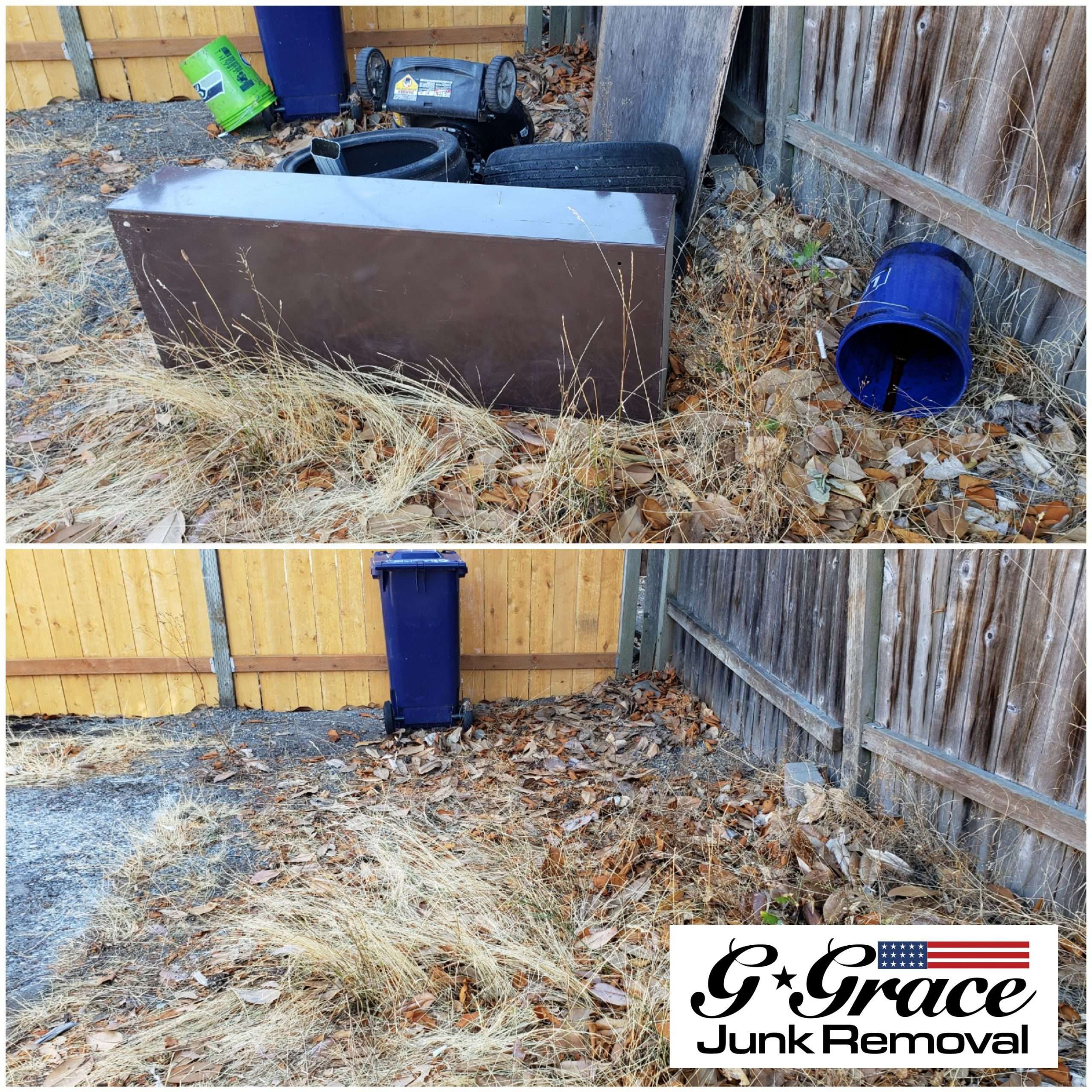 Local Junk Removal Service
G Grace Junk Removal's professional junk removal service keeps you from having to stress about junk piling up on your property ever again. Don't go another day staring at that eyesore and call us now!
When considering junk removal, remember it is not just about keeping your home or business clean; it's about doing your part for the local community and the environment. Sometimes, the little things do count! At G Grace Junk Removal, we make this process easy for you. Junk removal can improve the environment by helping to reduce pollution and waste, which can help reduce the number of resources used. Junk Removal can benefit both the environment and your wallet and support the community. By donating your items to charity or recycling them, you can help to reduce the amount of waste that goes to landfills. By recycling, you can also help to create jobs in the community.
Most junk removal companies will charge you based on the amount of junk you have and the type of junk it is. The price will also vary depending on how much time it will take to remove the junk. Some junk removal companies offer discounts for larger loads or if you schedule your appointment in advance. At G Grace Junk Removal, we are proud to offer our junk removal services at an affordable price. We understand that everyone has different needs when it comes to junk removal, which is why we offer a variety of services to meet those needs. We also believe in being upfront and honest with our customers about our prices so there are no surprises.
When you declutter your home or business, you free up space and time, leading to a more efficient workplace or home life. In addition, it can help to increase the value of your property. Junk removal can also improve your health. By getting rid of clutter, you can reduce the amount of dust and allergens in your home or office, which can help to improve your respiratory health and overall well-being. Finally, junk removal can help to make your life more enjoyable. A tidy and organized home or office can lead to a more positive outlook on life.
If you are looking for junk removal services in Sumner, WA, look no further than G Grace Junk Removal. We are a locally owned and operated business that is dedicated to providing our customers with the best possible service. We offer a variety of junk removal services to meet your needs and we are always upfront and honest about our prices.
We care about our environment as much as you do, so we make sure to avoid sending as much junk to landfills as possible to work towards a greener earth. We also work with recycling companies to reuse unwanted junk and other parts from your old general junk. You won't find another junk removal company that has as much dedication and care about the environment as we do. You won't find a junk removal company as good as us; we have years of experience lifting and disposing of every type of junk in all environments and homes. We make complex removal tasks easy so you can focus on making the area how you want it instead of worrying about what you don't. Junk removal is a dirty and often dangerous task, but our team knows how to handle it quickly, cleanly, and safely, so you don't have to worry about anything. We understand that junk can accumulate over time and it can be difficult to get rid of it all on your own. That's why we offer our junk removal services to help you get rid of all your unwanted junk. We will even haul away any large items that you may not be able to fit in your car. We want to make the junk removal process as easy and stress-free for you as possible. We're the junk removal company that will take on any task, no matter how big or small. We have a strong work ethic and always put our customers first. Contact G Grace Junk Removal today for all your junk removal needs in Sumner, WA!
Clutter can be very unsightly and can make finding things you need challenging. Junk removal services can help to remove the clutter from your home or office to have a more organized space. Junk removal services provide many benefits to both individuals and businesses. G Grace Junk Removal is a top provider of general junk removal services in Sumner, WA. But beyond that, junk removal services can also help improve the environment and support the community. We are proud to serve both residential and commercial customers. One of the best things about locally-owned junk removal companies is that we are often more environmentally friendly than our national counterparts. We use recycled materials whenever possible and strive to reuse or donate items instead of simply throwing them away. General junk removal can help to reduce your carbon footprint and do your part to protect the environment. In addition, locally-owned companies like G Grace Junk Removal are typically more invested in the community than larger businesses. So if you're looking for a way to declutter your home or office and do your part for the environment and community, consider using locally-owned G Grace Junk Removal. Contact us today!
[max-details title="About Sumner, WA" location="Sumner, Washington" limit="10″]
[max-neighborhoods title="Areas In Sumner, WA" location="Sumner, WA" limit="12″ sort="desc"]
[max-activities title="Things To Do in Sumner, WA" location="Sumner, WA" address="1319 17th Avenue Southwest Puyallup, Washington 98371″ limit="12″ sort="desc"]